Electric Fence

Planning & Construction Guide

Quick links to article groups on this page:

Electric Fencing Principles


The Smart Electric Fence Grid - Planning & Construction
This article series explains how to use a combination of permanent and portable electric cross-fences to create the simplest, most efficient, and cheapest cattle fencing solution.

   I.    Permanent Electric Fence Corridors
   II.    Portable Electric Cross-Fences
   III.   Integrating Cattle Water into your Electric Fence Grid
   IV.    Electric Fencing and Cattle Water in the Winter

Example Cattle Farm Plan
This example farm plan showcases the complete infrastructure and year-round grazing management of a cattle ranch, from cow/calf to grass-finished.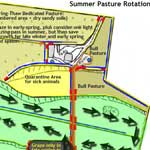 I. Summer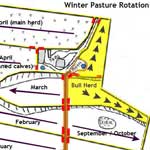 II. Winter

Electric Cattle Fence - Planning & Construction Tips
More tips on how to plan and construct your grazing infrastructure...


Test your electric fencing skills!
---
---