Low-cost pasture-based cattle farming
If you are raising beef cattle or thinking of getting into the cattle farming business, you've come to the right place! On these pages, you will learn about:
low-cost cow-calf production,
innovative grazing and pasture management,
grass fed beef production strategies,
new pasture technologies,
the science of cattle and pastures.
---
Where to Start
---

Image Credit: John Fisher, Flickr, CC BY 2.0

These article categories will take you directly to the topics you want to explore:
And some more popular articles:
| | |
| --- | --- |
| | Are you a low-cost cattle producer? These strategies will help you join that elite group of ranchers that remain profitable regardless of what the markets and weather are doing!  |
---
| | |
| --- | --- |
| | Beef Cattle Breeds - The step-by-step selection process to follow when choosing the perfect cattle breed (or breed combination) to suit your cattle farming strategy. |
| | |
| --- | --- |
| | Mobile Cattle Water - how to build your own mobile cattle watering system for your pasture rotation. |
Get notified whenever I publish fresh articles:
If you'd like to get notified whenever I publish new articles, please sign up for my Cattle Farming Updates using the form below - I promise no spam and you can unsubscribe at any time.

---

Sign up for FREE Cattle Farming Updates
Although email updates are the best way to ensure that you never miss an article, if you prefer you can also follow me via: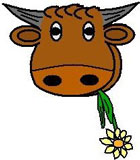 ---